A number of books have been published over the years. Most are pictorial, giving an insight into what the lovely old town looked like. Some are written histories.
Below are the books I am aware of. Clicking a cover will take you to the books entry at Amazon.com where you can read reviews and check availability.
I will add reviews as time allows, but there are usually many on Amazon.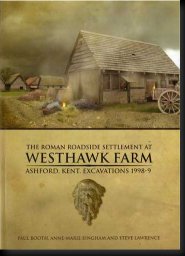 The Roman Roadside Settlement at Westhawk Farm, Ashford, Kent: Excavations 1998-9
(Oxford Archaeology Monograph)